SKIING POSITION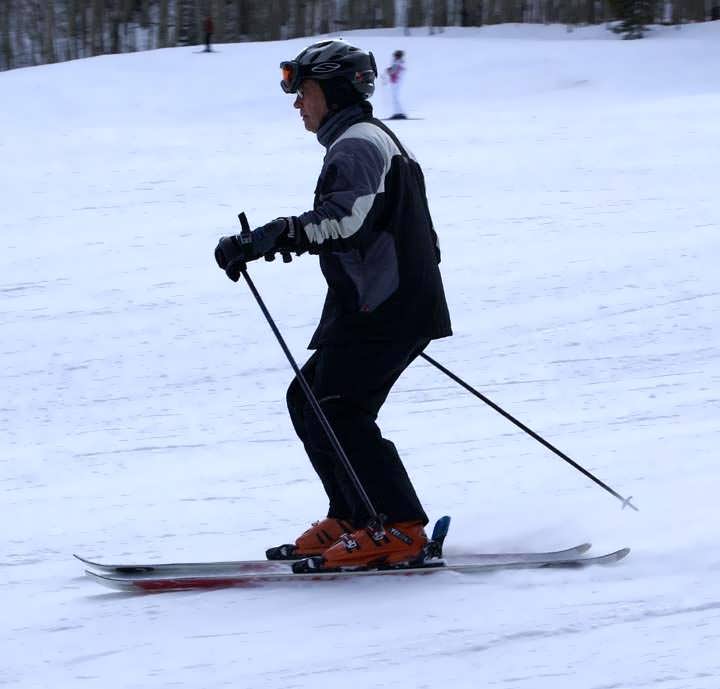 Good skiing position is a must. Learning the proper position early on avoids problems in the more advanced forms of skiing. As can be seen above, the weight (also called center of mass) is over the middle of the ski.

Flexing or bending the knees and hips aids in the absorption of the skiing terrain. Knee and hip flexion also helps in angulation as shown below.

Angulation or lateral bending of the knees and hips helps edge the ski. Some inclination of the body is acceptable. Good edge engagement early on in the turn results in a stable carved turn with fewer problems with balance. Unweighting and twisting of the skis is no longer necessary.






The young skier above demonstrates a relaxed stance with knees and ankles slightly flexed to absorb terrain and enhance angulation when needed.